Kundakala is a social enterprise that has been set up to fulfll the vision of the Indian artist, Kunda Kirloskar, who wanted to use her art to empower women in disadvantaged circumstances.
We use Kunda's art work and prints to create garments and home ware and our method of creation is unique: we raise funds through sales and donations; we run tailoring and careers guidance workshops for women and train them on creating our products; we remunerate them for products made; and we sell via our website or through pop-ups.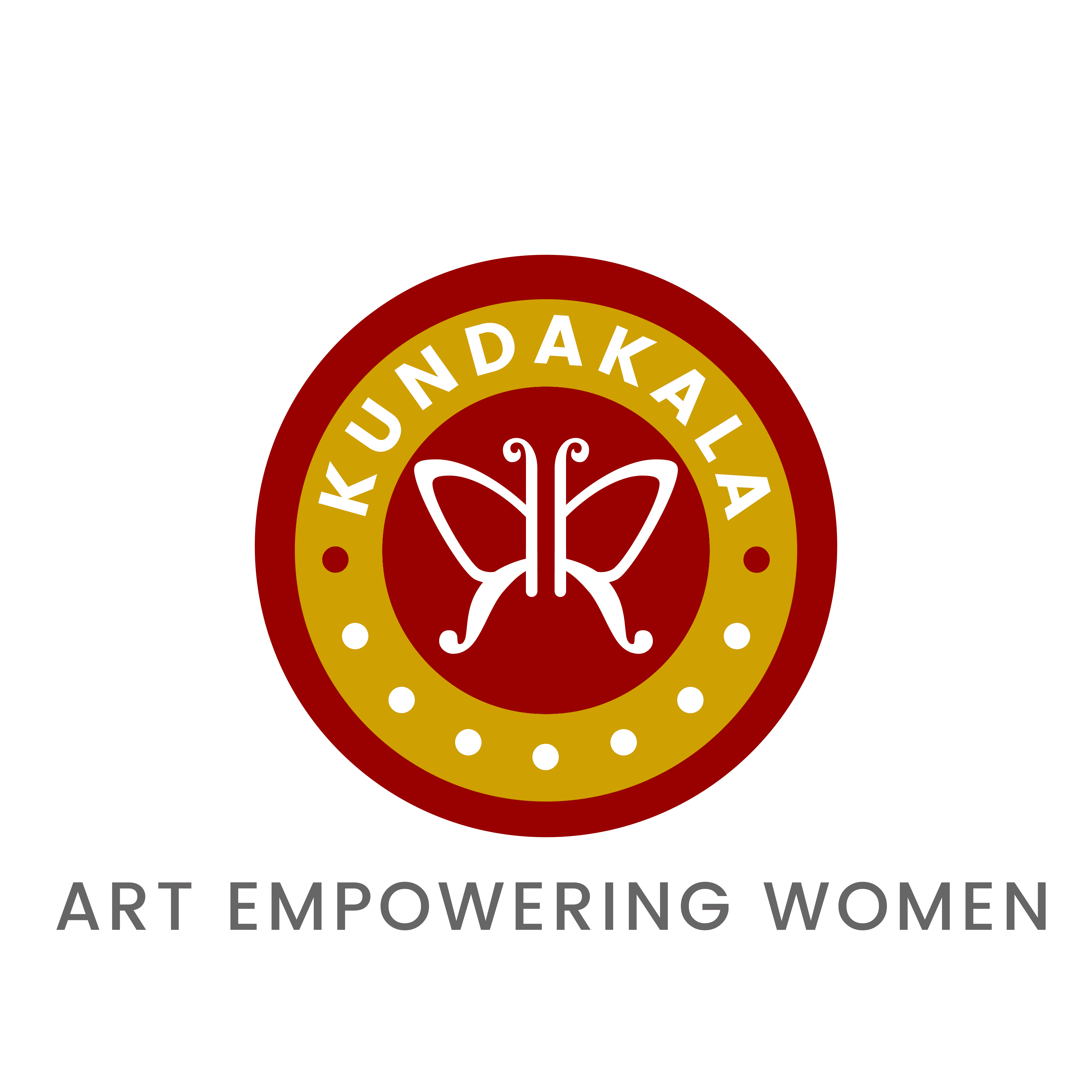 Our logo incorporates the power of the "Bindu" – a Sanskrit term directly translated as a "dot", denoting the origin of the Universe. Whilst symbolising the birth of our idea, our arrangement starting at one Bindu and continuing to nine dots shows endeavour, determination and continuum.
The butterfly in the centre that is formed out of the two inverted Ks is a symbol of metamorphosis and liberation. Through our projects, Kundakala aims to effect a change in the lives of disadvantaged women enabling them to become financially independent.